We are a shop located in full center of the old part of San Sebastian.
Our elegant selection of gastronomic products is the result of a series of meetings established between "fanatics" of the gastronome sector for many years.
In Zapore Jai we offer an assortment of "caprices" and specialities of maxim quality as the Iberian ham of acorn and his derivatives (palette, loin, sausage…), you preserve of fish and seafood, foie gras and pâtés, tinned vegetables, cheeses, wines, ciders…
Our speciality is the hand-carving with knife of the Iberian ham acorn fed, both in our shop and in outdoor events (fairs, weddings, inaugurations…).
On the other hand, and specially during Christmas, we compose a variety of baskets and bags of gift with the products selected in the own shop.
Zapore Jai has arisen fruit of the meeting between two persons with great passion for the gastronomy and the restoration, Aurkene Etxaniz Ituarte and Sylvain Foucaud.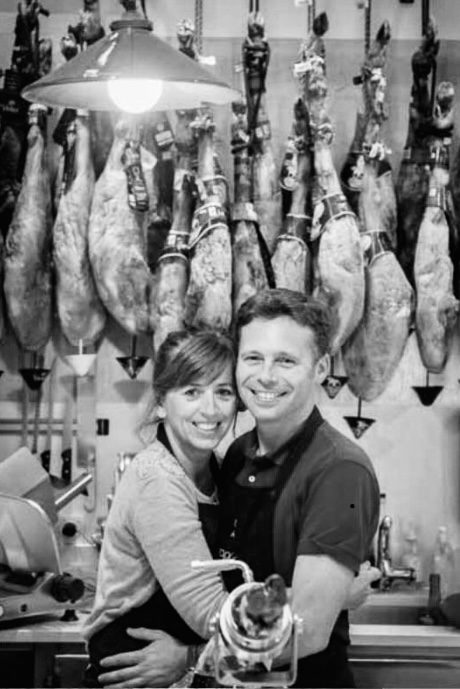 With a different vision in all that it is the selection of products gourmet, and thanks to the long experience that we have both in the sector of the supply of high range, in this project we have bet for offering a hot and personal treatment to all our clients. And from 2007, it is a list increasingly big of persons of all the horizons who support us in our initial bet: Once again we are grateful for them for their unfailing support!